New Features in Space, Field Service Management, OT Cyber Security and more!
We are excited to share the latest capabilities and solutions added in our Japan product release! Each quarter we roll out new functionality, enhancements, and updates to our Connected Workplace platform. The majority of the new features in this release have come directly from customer requests. So, it's no surprise that these new capabilities are focused on your business outcomes. Here is a sneak peek at just some of the many new features that are available in the latest Nuvolo Connected Workplace release.
OT (Operational Technology) Cyber Security
More and more non-IT enterprise assets are connected to the corporate network these days. It has been the dawn of a new age, enabling organizations to network connect devices to improve business services or offer new capabilities. However, this opens up risks for cyber security and requires more oversight for non-IT supported equipment, otherwise known as Operational Technology (OT). Without the proper security monitoring and automated response in place for these connected devices, they provide new opportunities for cyber security attacks. Our OT Cyber Security module makes that possible with a full-featured, web-based solution that your department can quickly adopt into their device maintenance routine and integrate with the IT cyber security solutions already deployed.
New OT Cyber Security features in this release include several usability enhancements to the Maintenance solution, such as common vulnerability scoring, a new vulnerability management submenu, and new management roles (Security Administrator; and Security Analyst) to control specific security activities.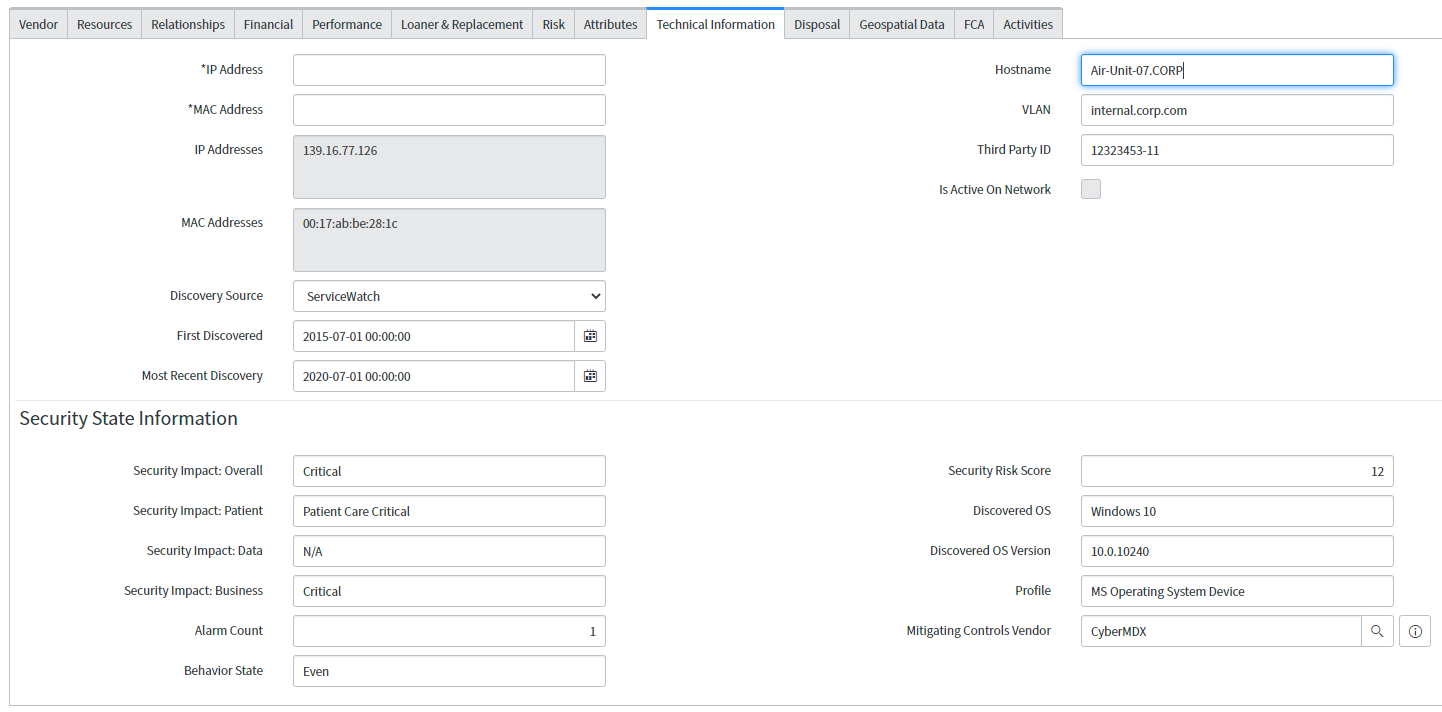 What's New to Space? 
Exciting new features are also included with this release for the Space solution. The biggest news comes from a new Nuvolo Wayfinding solution which allows all employees to perform the following:
Find a person's location on a map
View a building floor plan, or locate an office/meeting room location
Find a specific device on a floor map
View information about an individual, work order, or location
Nuvolo Wayfinding is located in the Application Navigator and you can access it by selecting Space Management > Find People, Places, or Things. When selected, the application appears with the world view displayed where users can search for whatever they are looking for in the simple menu provided.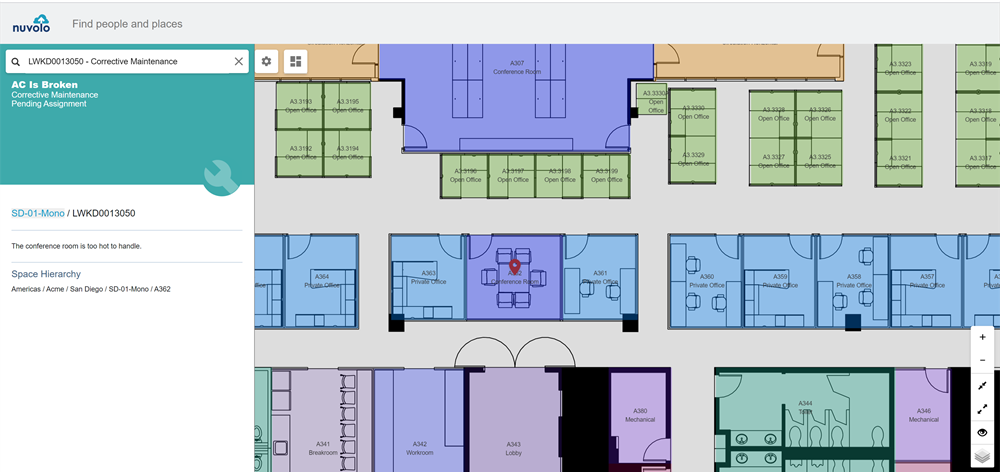 And Last But Not Least… Field Service Management
Efficient Field Service Management is imperative for reducing time spent by Field Service technicians. Sending out the right technician with the right tools/parts, and with the best routing directions for their appointments, is all part of our focus on intelligent routing processing in our Field Service Management module. In this new release, there are several significant user experience updates to the Dispatch Console available to Dispatchers and Dispatch Admins. These updates include the following:
Dispatch views grouping location-based calls and work orders for more efficient processing
Ability to send a work order directly into the dispatch console without a call record
Travel time shown on appointment screen displays ONLY the selected appointment and the immediately adjacent appointments for travel duration less than 3 hours
Appointment scheduler now includes Drive Time between appointments for smarter scheduling of the same resource
Fixed Appointments can be set up by Technicians to block their availability
Schedule a demo of the new solutions here